This Deer Bologna Recipe is a great way to make a delicious and flavorful snack. It is easy to make and will be a favorite among all who try it. The combination of spices and herbs creates a unique flavor that is sure to be a hit. This recipe can be used as an appetizer or a small meal. It is also a wonderful way to use up any extra deer meat from a hunting trip. Whether you are an experienced hunter, or just learning the ropes, this recipe is a must-try.
Table of Contents
Author's Review
The Deer Bologna Recipe
Ingredients:
1 pound of ground venison
1 teaspoon garlic powder
1 teaspoon onion powder
1 teaspoon smoked paprika
1 teaspoon dry mustard
1 teaspoon ground black pepper
1 teaspoon ground coriander
Pinch of red pepper flakes
1 cup cold water
2 tablespoons red wine vinegar
2 tablespoons Worcestershire sauce
2 tablespoons honey
4-5 drops liquid smoke
1 cup non-fat dry milk
1/4 cup cornstarch
1/4 cup cold water
Instructions:
In a large bowl, mix together the ground venison, garlic powder, onion powder, smoked paprika, dry mustard, black pepper, coriander, and red pepper flakes.
In a separate bowl, whisk together the cold water, red wine vinegar, Worcestershire sauce, honey, and liquid smoke.
Pour the wet mixture over the venison and mix together until evenly combined.
In a separate bowl, mix together the dry milk and cornstarch.
Gradually add the dry mixture to the venison mixture and mix together until the desired consistency is achieved.
To make the bologna, form the mixture into logs approximately 2-3 inches in diameter.
Wrap each log in wax paper and tie with kitchen twine.
Place the logs on a parchment-lined baking sheet and bake at 350°F for 20-25 minutes.
Let the bologna cool before slicing. Enjoy!
Deer bologna is an easy and delicious way to use venison. With just a few ingredients and some simple steps, you can make your own deer bologna right in your own kitchen. Whether you plan to serve it as an appetizer, part of a main course, or just to snack on, deer bologna is sure to be a hit. Enjoy!
If you like this recipe try our Deer Jerky Recipe with Dale's Seasoning too.
Deer Bologna Casing
If you want to try cooking your bologna in a casing, here is a good suggestion to try. Cooking in casing will make the deer bologna more portable.
Venison Bologna Recipes to Try: How to Transform Deer Meat Into a Delicious Snack
If you're a hunter and have an abundance of deer meat, why not whip up a batch of homemade venison bologna? This classic, savory snack is a great way to transform your deer meat into something delicious. With a few simple ingredients and a bit of time, you can turn your deer meat into a homemade snack that everyone will enjoy.
To start, you'll need to grind your deer meat. You can use a meat grinder or a food processor for this. As you grind the meat, be sure to mix in a few tablespoons of salt and a few teaspoons of pepper. This will help the meat hold its shape when you cook it.
Now it's time to add the spices and seasonings. For this recipe, you'll need a teaspoon of garlic powder, a teaspoon of onion powder, and half a teaspoon of ground mustard. You can also add any other seasonings you like, such as chili powder, cumin, or smoked paprika.
Once you've added the seasonings, it's time to shape the bologna. Divide the meat into two equal parts and shape them into a log. Make sure to pack it tightly so it stays in one log.
Now you're ready to cook your venison bologna. Preheat your oven to 350 degrees and place the log on a baking sheet. Bake the bologna for about an hour and a half. You want to turn it over halfway through the cooking process. Once it's cooked, let it cool for about an hour before slicing it.
Your venison bologna is now ready to enjoy! Serve it as an appetizer with crackers, on a sandwich, or in a wrap. It can also be served as a main course with potatoes and vegetables. No matter how you serve it, this savory snack is sure to be a hit with everyone!
Deer Bologna: Choosing the Right Cut of Venison for the Perfect Sausage
When it comes to making homemade sausage, choosing the right cut of venison is key. Deer bologna is a type of ground sausage made from venison and is one of the most popular choices for homemade sausage. This type of sausage is perfect for grilling, slicing, and making into sandwiches.
When selecting the perfect cut of venison for deer bologna, you'll want to aim for cuts that are lean and yet still contain a good amount of fat. The best cuts for making deer bologna include the hind leg and neck meat. These cuts are both lean, yet contain a good amount of fat that will add flavor to the sausage. Additionally, these cuts are also tender and will hold together well during the grinding process. When selecting the perfect cut, look for ones that are light to medium red in color and free of any gristle or cartilage.
Once you have the perfect cut of venison, the next step is to prepare it for grinding. Venison should be thoroughly trimmed of all fat and sinew before grinding. Trim off any visible fat and sinew that may be present on the meat. Once you have done this, you can then cut the meat into cubes for grinding. It is important to cut the meat into cubes that are about 1 inch in size, so that it will be able to fit through the grinder easily.
Once the meat is ready for grinding, you'll want to season it with a combination of spices. Common spices that are used in homemade deer bologna recipes include garlic powder, black pepper, sage, and thyme. You may also want to add a bit of sugar to the recipe to give the sausage a sweet flavor. Once you have added the spices, you're ready to grind the meat.
When grinding the venison, it is best to use a meat grinder set to a medium or fine grind. This will ensure that the sausage will hold together well while cooking. You may need to pass the venison through the grinder several times to get it to the desired consistency. Once the meat has been ground, it is ready to use in your favorite deer bologna recipe.
Making deer bologna from scratch can be a rewarding and delicious experience. By selecting the perfect cut of venison and properly preparing it for grinding, you can create a delicious, homemade sausage that your family and friends will love.
The Benefits of Eating Deer Bologna: Learn Why This Delicious Sausage Is so Popular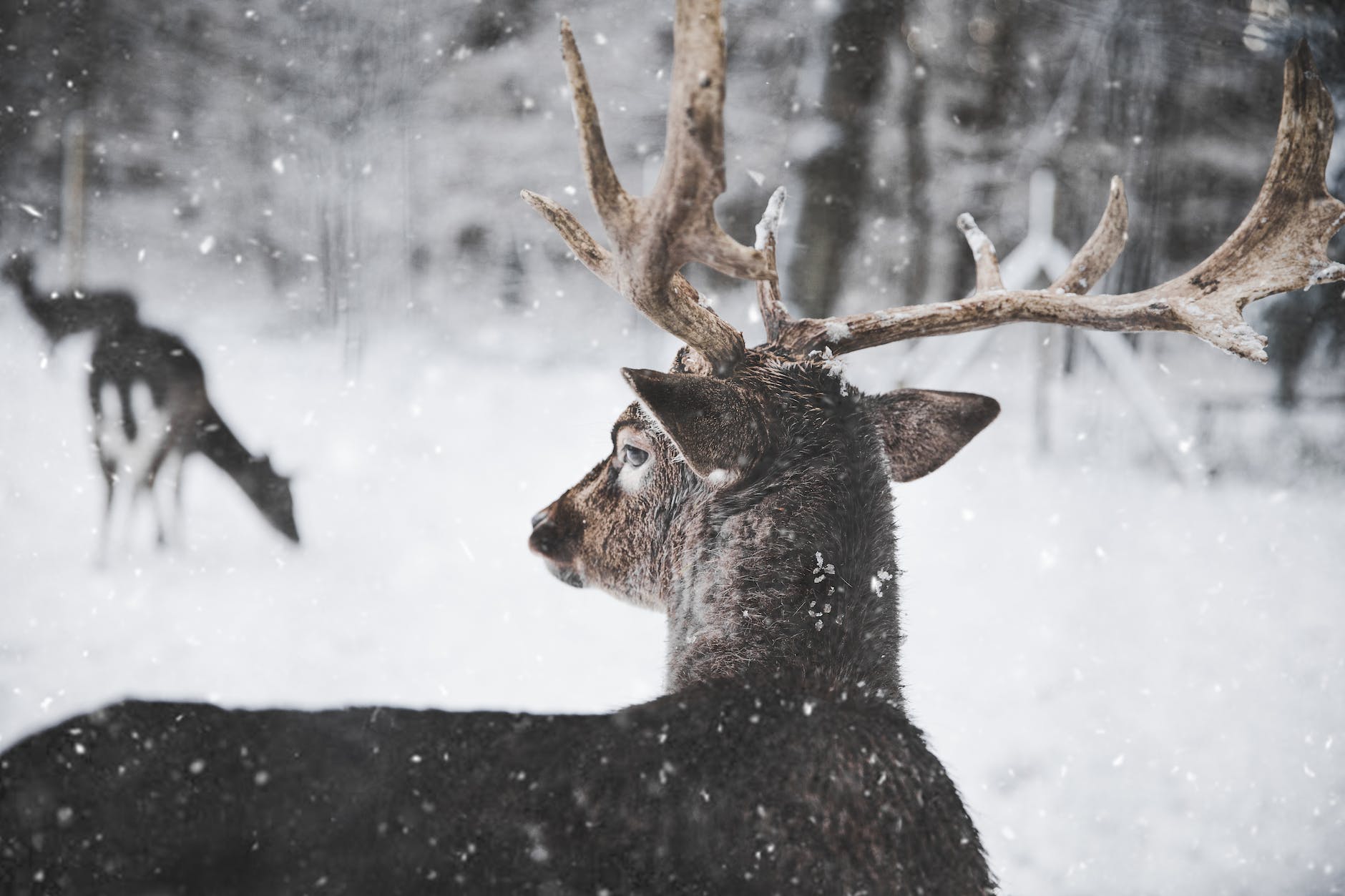 Deer bologna is an increasingly popular type of sausage that is made from ground, smoked deer meat and is enjoyed by many all over the world. It is an excellent source of protein and has many health benefits that make it a great addition to any diet. In this article, we will explore the benefits of eating deer bologna and why it is becoming so popular.
First and foremost, deer bologna is a great source of protein. It contains a significant amount of protein per serving, making it an excellent option for those looking to get more protein into their diets. Protein is essential for muscle growth and repair, in addition to helping keep you feeling full for longer. Protein also plays a crucial role in helping to keep your bones and teeth healthy.
Deer bologna also contains a high amount of healthy fats, which are essential for your body's overall health. These fats are important for providing energy and helping to keep your blood sugar levels balanced. Healthy fats are also important for providing essential fatty acids and helping to reduce inflammation.
In addition to being a great source of protein and healthy fats, deer bologna is also low in calories. This makes it a great option for those who are trying to lose or maintain their weight. Deer bologna is also high in B vitamins and minerals, which are important for overall health.
Finally, deer bologna is incredibly delicious. It has a smoky flavor that is sure to please even the pickiest of eaters. It is also incredibly versatile and can be used in a variety of recipes, from sandwiches to soups and stews.
Overall, deer bologna is a great addition to any diet and has many benefits that make it an excellent choice for those looking to add more protein and healthy fats to their meals. Its flavor and versatility make it a delicious and nutritious option for everyone.
Questions
What is deer bologna made of?
Deer bologna is made of ground venison or other wild game, such as elk, antelope, or wild boar. The venison is usually mixed with pork fat, spices, and other seasonings to enhance the flavor. The mixture is then put through a meat grinder and stuffed into casings. It is then smoked, fermented, and dried to create the finished product.
Is deer bologna good for you?
Deer bologna can be enjoyed in moderation as part of a healthy, balanced diet. However, it may not be the healthiest choice, as it is quite high in fat and sodium. If you are looking for a nutritious snack, consider opting for leaner cuts of meat, vegetables, nuts, or fruits instead.
Does venison bologna need to be cooked?
Yes, venison bologna should be cooked before eating. It should be cooked to an internal temperature of 160°F, which can be checked with a food thermometer.
How much does deer bologna cost?
The cost of deer bologna varies depending on where you buy it and the brand. Prices typically range from $5.00 to $15.00 per pound.